Improve efficiency and add value to your business.
OPKO Finance provides accounting, HR and tax assistance (company set up, bookkeeping, HR, preparation of annual accounts, audit, consolidated financial statements, tax declaration) and BPO Services on an annual basis or temporarily, with services in line with your scale of business in order for you to focus on your core business.
Our tailored offering is designed to assist the business leaders of SMEs manage their company's growth by optimizing the performance of their business in their domestic and international operations, while leveraging their finance and administration functions as well as support functions (Accounting, HR, Sales Administration, Bank account management). We help also our clients to facilitate their implementation in Asia (platform of incubation in China, turnkey solutions for e-commerce operations).
From our main offices in Cebu, Hong Kong, Shanghai, Singapore, and Paris, we bring our clients international expertise, which help them to support their development in Asia and wherever their business may take them.
OPKO Finance was born out of the need for appropriate resources for the development of international companies. During the last 20 years, I have accompanied CEO's in their mission for growth through the establishment of overseas operations and optimizing their corporate and financial structures. This does not come easily; language barriers, bureaucracy, inefficient communication, accounting standards while timeliness in responding to external events are only some of the obstacles modern CEO's must face.
OPKO Finance was created to support business structures in their mission for development in a global market. We have gathered a team of professionals experienced in all accounting, finance, tax and legal aspects in Hong Kong, Mainland China, Singapore, Philippines, and France, while deploying recognized and well-tried working standards.
We invite you to look through our website to learn more about our services. We suggest you send us an email with your questions or suggestions; our team will be responsive to your enquiries.
We look forward to hearing from you.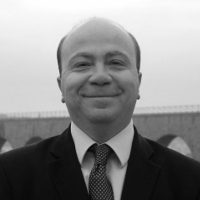 At the heart of all that we do are our organization values. We remain by them being the set of behaviors that we believe that every one of our people will embody to advance our ambitions for our business, our people and our communities.
We're passionate about clients – our interest and client visions drive growth. We nurture your brands. We're fearless in following their maximum potential. We're creative, innovative, continually scanning for new ideas that drive growth and turning them over to your business.
We give ourselves and each other the liberty to succeed because this strengthen an entrepreneurial spirit. We believe in each other, We're open and challenging. We generally act as a group – when we're as one and when we're separated.
We're proud for what we do and how we do it- we act skillfully with the highest guidelines of integrity and social responsibility. We appreciate and benefit from diversity.
We will endeavor to be the best – We are fretful, continually learning, continually progressing. We continually set high standards and then try hard to surpass them. We deliver results, win where we are challenged and celebrate our success.
We value each other – We pursue and benefit from diverse people and point of view. We endeavor to make mutually fulfilling relationships and partnerships.