Introduction to Single Family Office
Why set up a Family Office?
To use the family fund managed by the Family Office as a platform to make investments globally

To facilitate succession planning for family wealth and/or business

</li

To manage the family wealth and investments through a professional team

To provide a pathway for key family members to acquire a legitimate status to work and be based permanently in Singapore
What is a Family Office?
Single Family Office

A single family office (''SFO'') is an undefined term, but typically refers to an organisation that manages assets and for or on behalf of one family.

Meaning of members of the same family, i.e. lineal descendants from a single ancestor, including spouses, ex-spouse, adopted children and step children of such descendants.

Generally, it is exempted from licensing.

Multi Family Office

A multi family office serves a number of families, acting as wealth advisor and manager to multiple families.

Is regulated and needs licensing.

Licensing exemption for SFOs
Exempted Structures

All three examples qualify for the related corporation exemption under the Securities and Future Acts of Singapore

Singapore Family Office – 13R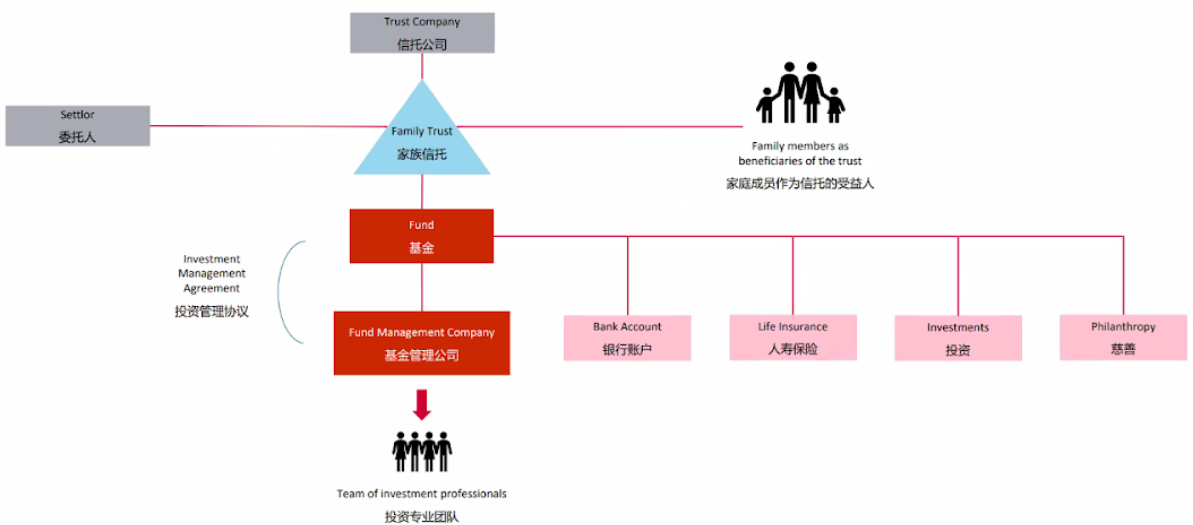 13X/13R tax exemptions for Family Office
Project Flow chart for reference

Tax exemptions
Overview
Benefits of setting up an SFO: tax exemptions

3 relevant tax exemptions under the income Tax Act (Cap. 134 of Singapore) (''ITA''):

1. Section 13R (Onshore fund tax exemption scheme)

2. Section 13X (Enhanced tier fund tax exemption scheme)

3. Section 13CA (Offshore fund tax exemption scheme)

General rule of thumb: to qualify, the fund must be managed by a Singapore-based fund manager.

Exemptions currently extended to 31 December 2024 pursuant to Budget 2019.
Key features of 13R, 13X and 13CA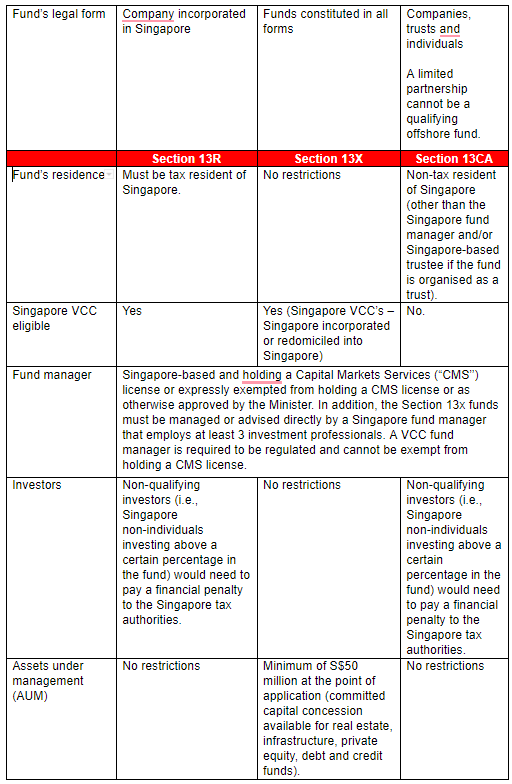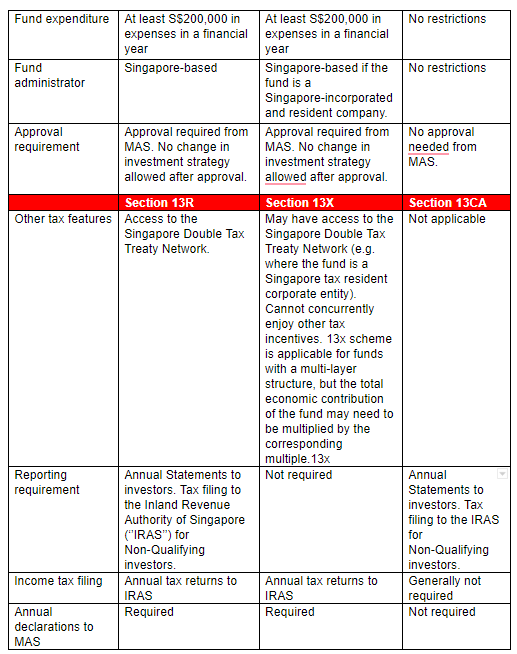 Variable Capital Company (''VCC'')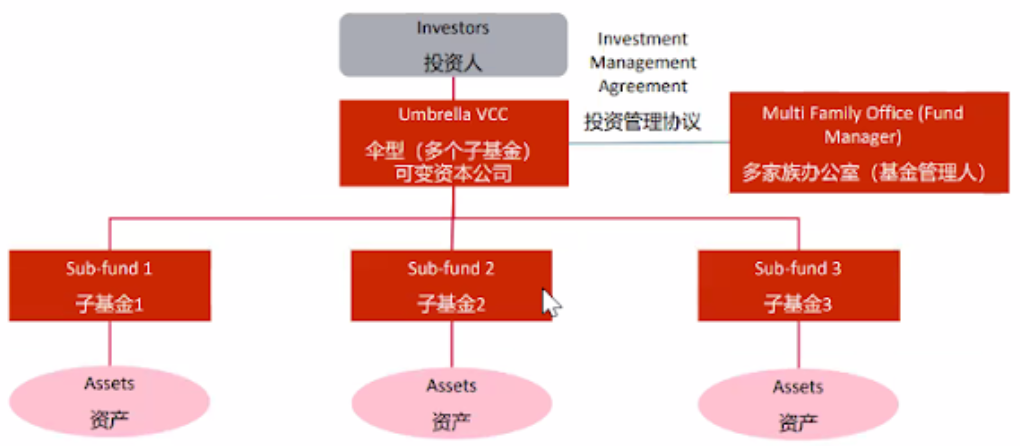 A variable capital company (''VCC'') is a corporate structure for investment funds. It can be formed as a single standalone fund, or an umbrella fun funds, each holding different assets.

Currently, an SFO cannot manage a VCC.

The discussion has been ongoing to allow an SFO to manage a VCC.
Singapore Family Office  – 13X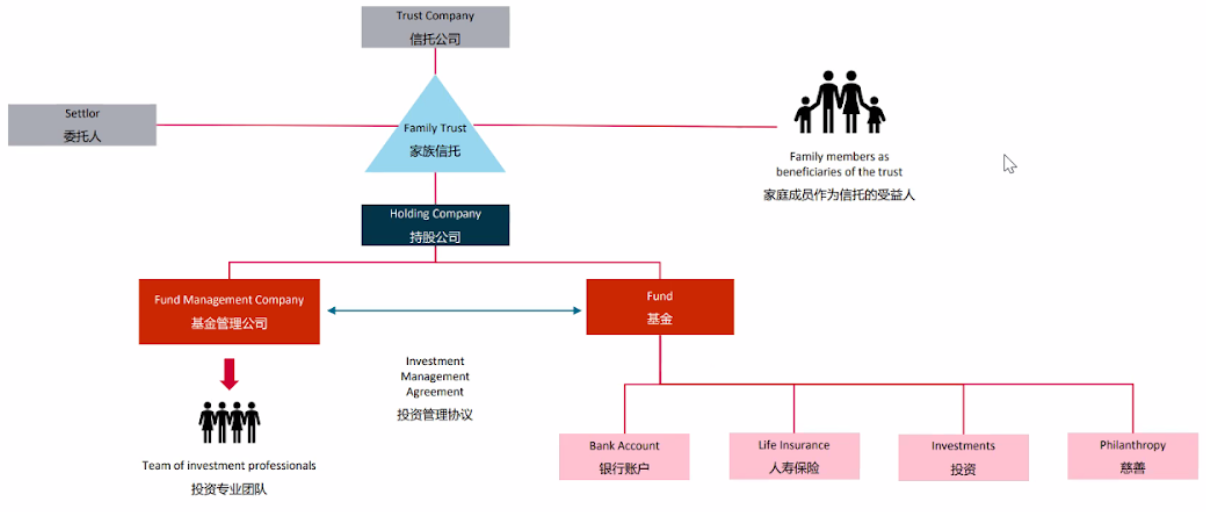 Singapore Family Office – 13CA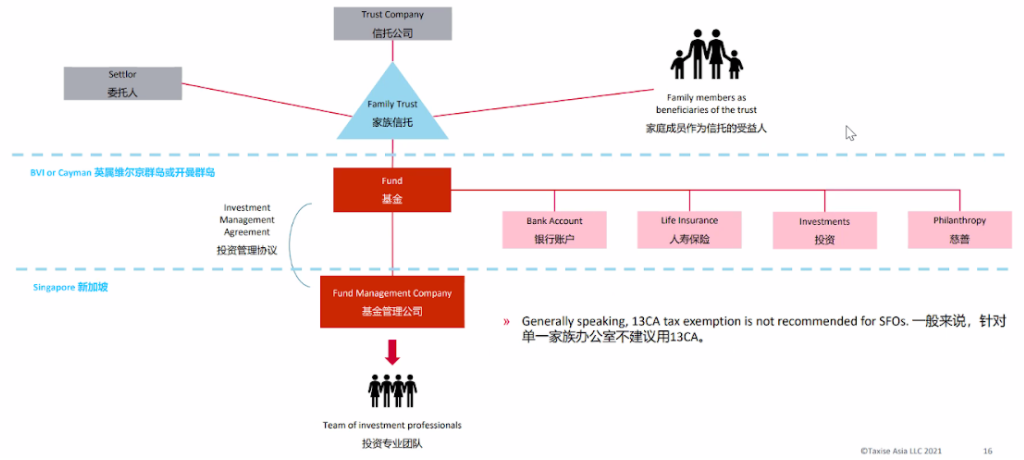 Structure of a Singapore Reserved Powers Trust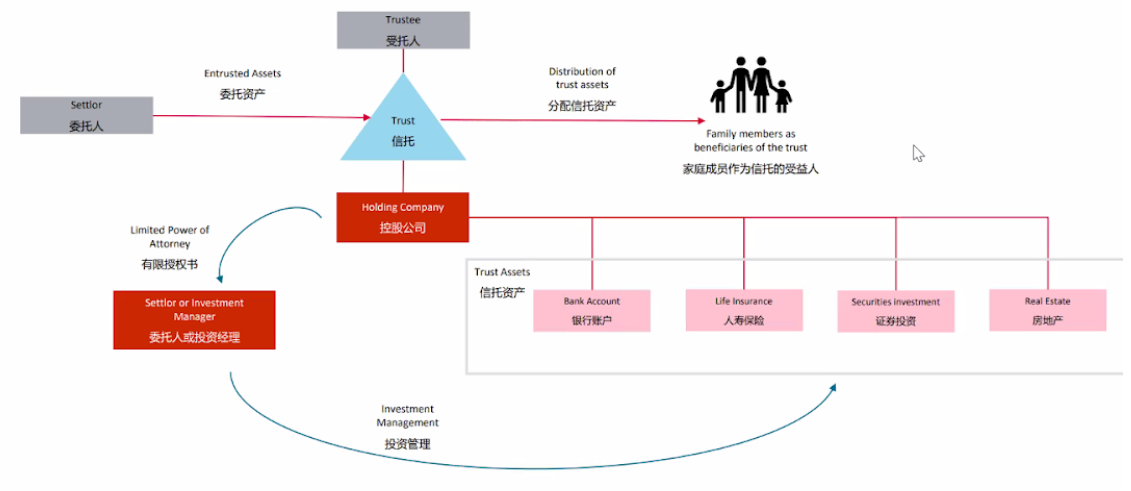 For any information on how to set up a family office, please contact our team by email at  info@opkofinance.com or by phone at +852 2654 8800.